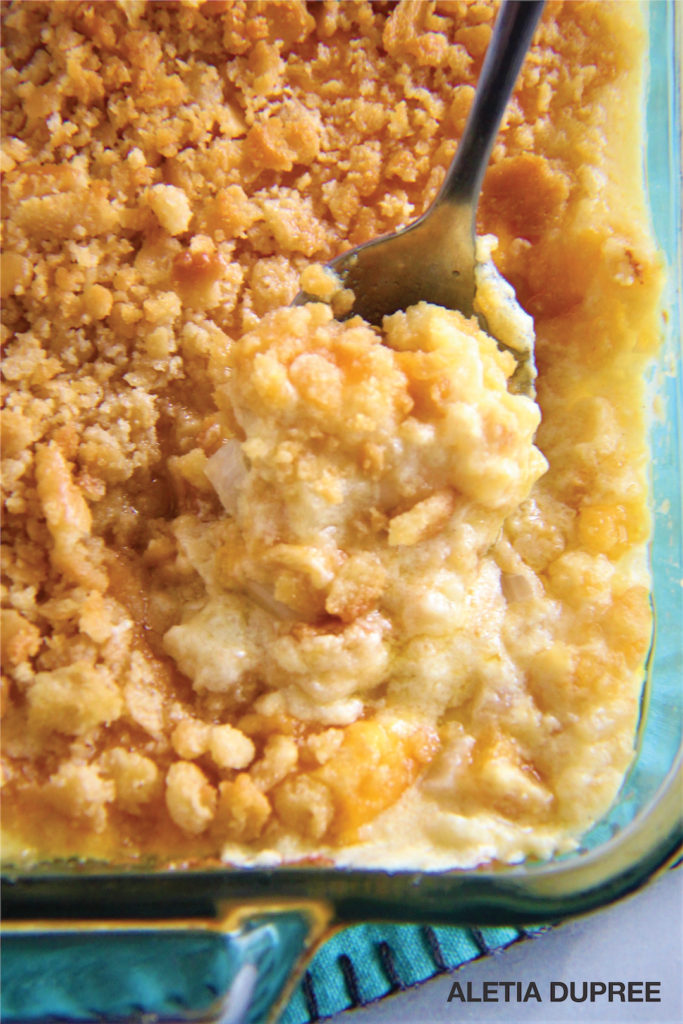 This cheesy hash brown potato casserole is so delicious! It's my go-to dish when I want to please a crowd. It's perfect for potlucks, church suppers, or any holiday meal.
I can't wait for you to make this casserole! I tweaked my original recipe a little bit and it's even better than ever!
This casserole is extra creamy, cheesy, and delicious!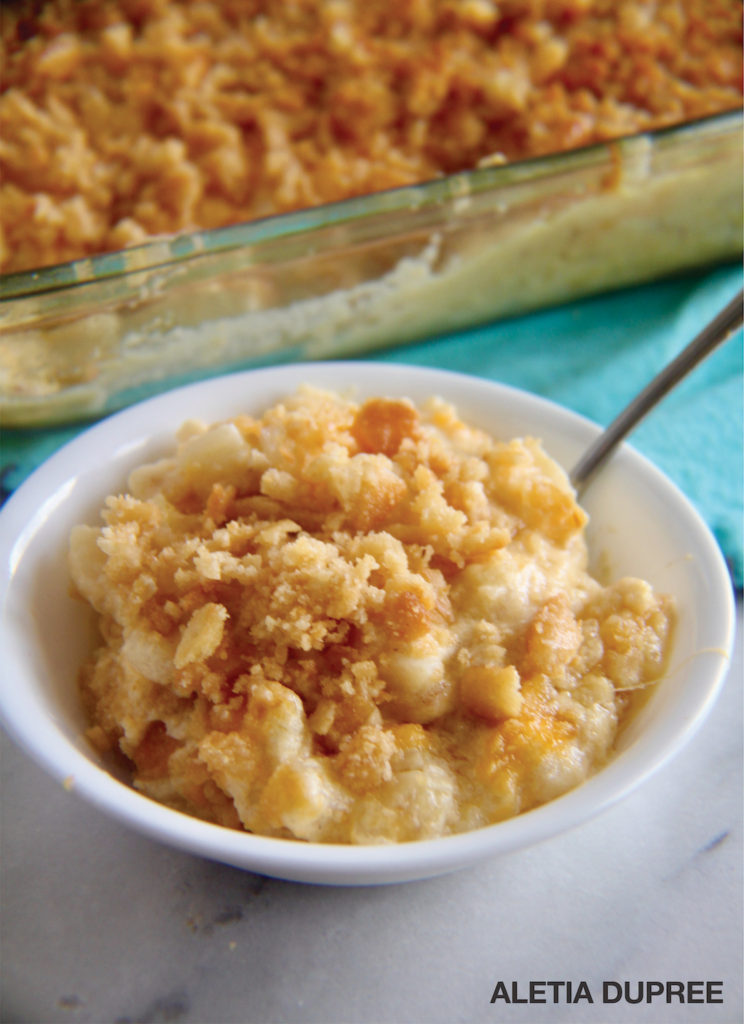 This hash brown potato casserole is the perfect comfort food! In fact, it's often called "Funeral Potatoes" because you almost always see them on the food table after the funeral service. I don't think that I have ever not seen this casserole at a funeral meal. Well, they are certainly a warm and delicious comfort food. Make no mistake about that. 
On a lighter note, you are going to love this recipe! 
This casserole is easy to make and it can be made up several days ahead of time. It's one of my favorites to make when company is coming. Also, it's the kind of casserole that you know everyone will love. I can't imagine anyone not loving this dish!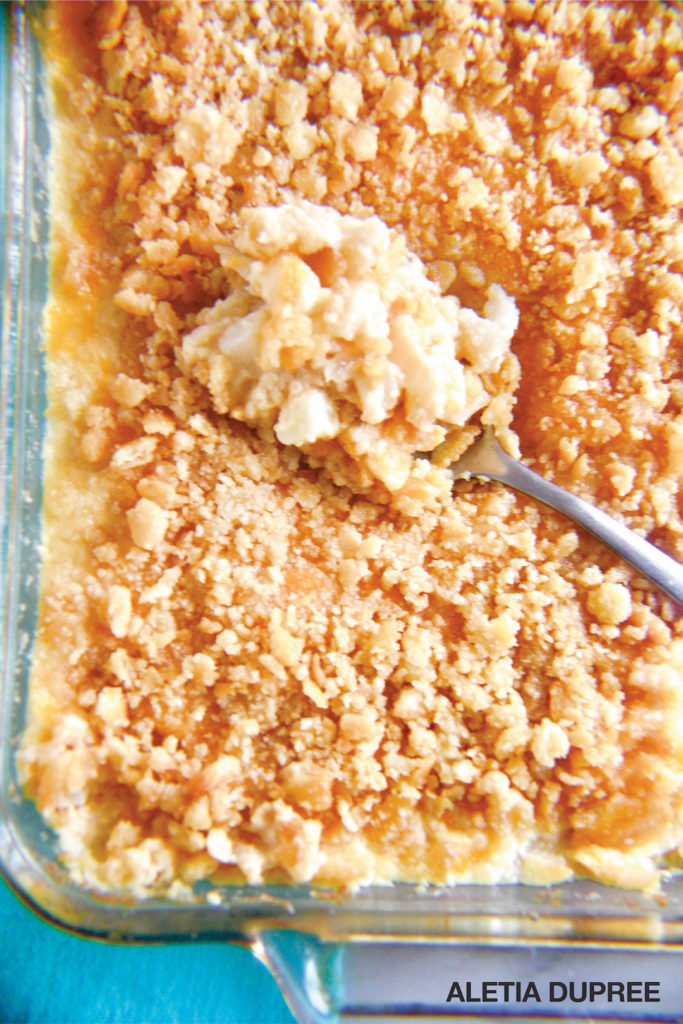 Tips on how to make The Best Hash Brown Potato Casserole 
Be sure to thaw the hash browns.

Completely thawing the potatoes out makes a big difference in the taste and it cooks faster if the potatoes are already thawed out. Make sure the potatoes are completely drained from water or moisture before mixing them with the other ingredients. You can use the cubed potatoes or the shredded hash browns. I love either one. 

Use a yellow sweet onion.

The sweet taste of yellow onions makes a big difference in this casserole. I use Georgia Vidalia onions when they are in season. They are the sweetest onions in the world. I may be partial because I'm a Georgia native and we love our Vidalia onions! 

Use Freshly grated cheese.

It's definitely worth taking a little bit more time to grate your cheese. Nothing compares to the smooth delicious taste of freshly grated cheese. Trust me, you will be glad that you did when you take that first bit. It will be rich, smooth, and oh so creamy. 

Use full-fat sour cream for a creamy great tasting casserole.

Whatever brand of sour cream you use, make sure it's full fat, not light or reduced-fat.

Use Campbell soup. Campbell's cream of chicken soup is the best and I'm not getting paid by them to say this. It's just my honest opinion and I want your casserole to taste FABULOUS!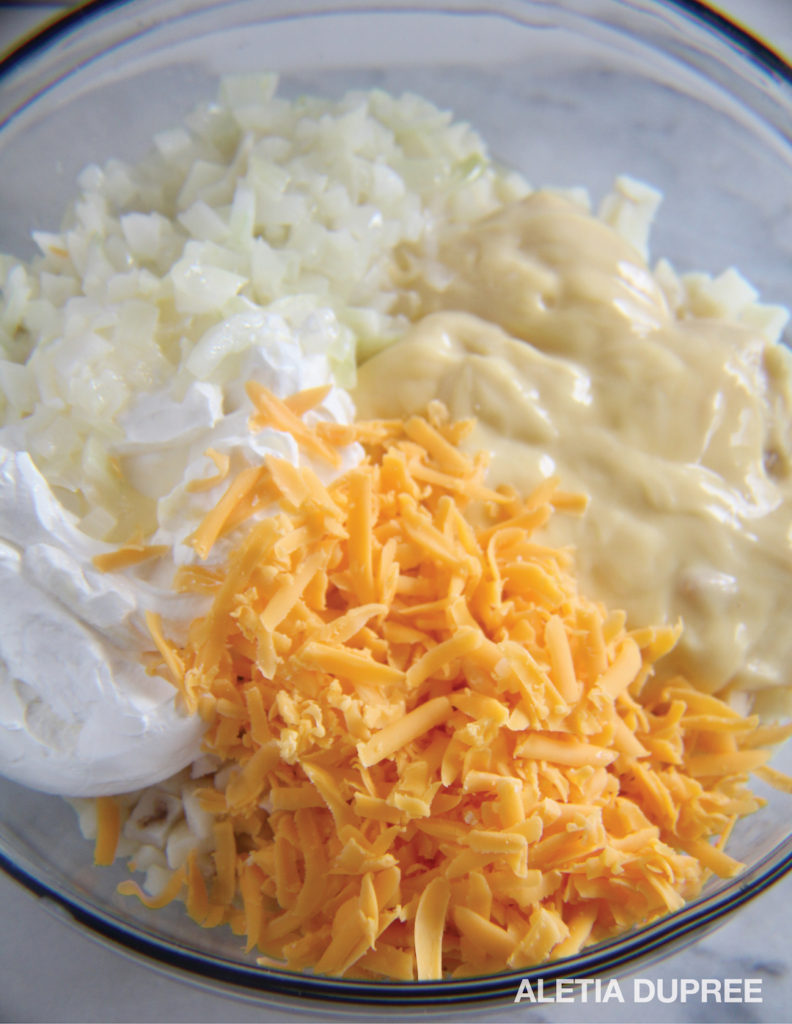 Cover your casserole with foil for the first 45 to 50 minutes of baking.

Cover with aluminum foil will keep the casserole from drying out. I add a layer of extra cheese and the Ritz cracker topping on last and then bake uncovered for a few minutes longer.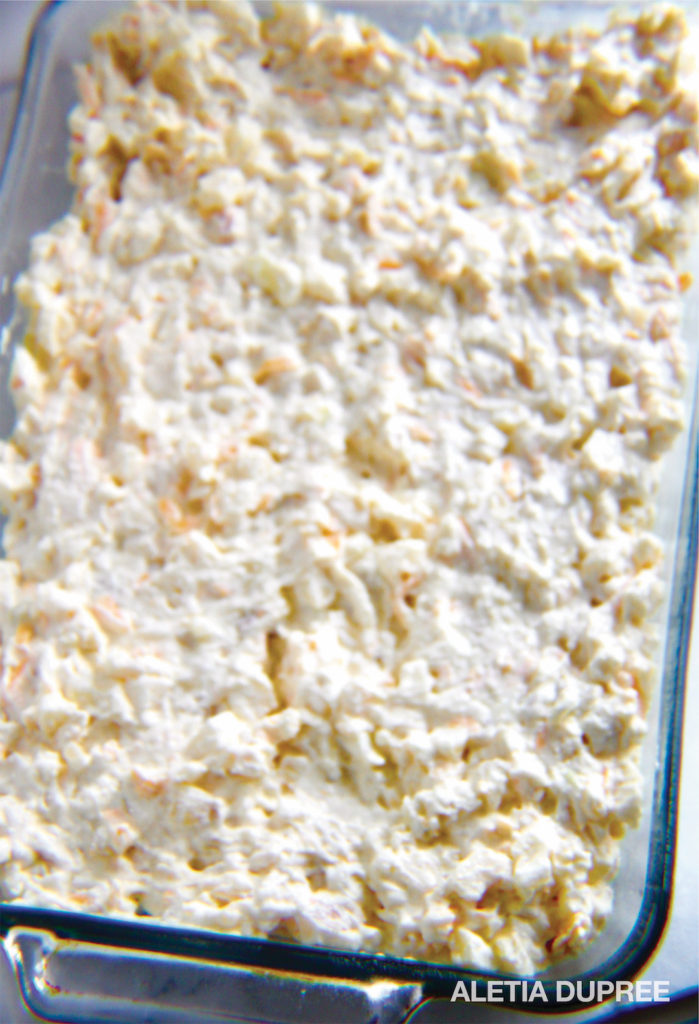 It's ready for the oven! Cover with aluminum foil and bake for 45 to 50 minutes.
Top it with crunchy, buttery Ritz's crackers, Cornflakes, or potato

chips. I love a crunchy, buttery topping on a casserole, especially on this hash brown potato casserole. I used Ritz crackers in this recipe but Cornflakes or crushed potato chips are delicious too.
I hope you enjoy this recipe and it makes many happy memories with your family and friends. I know there won't be a morsel left!
If you make this recipe, be sure to leave a comment below and use #deliciouslysouthern.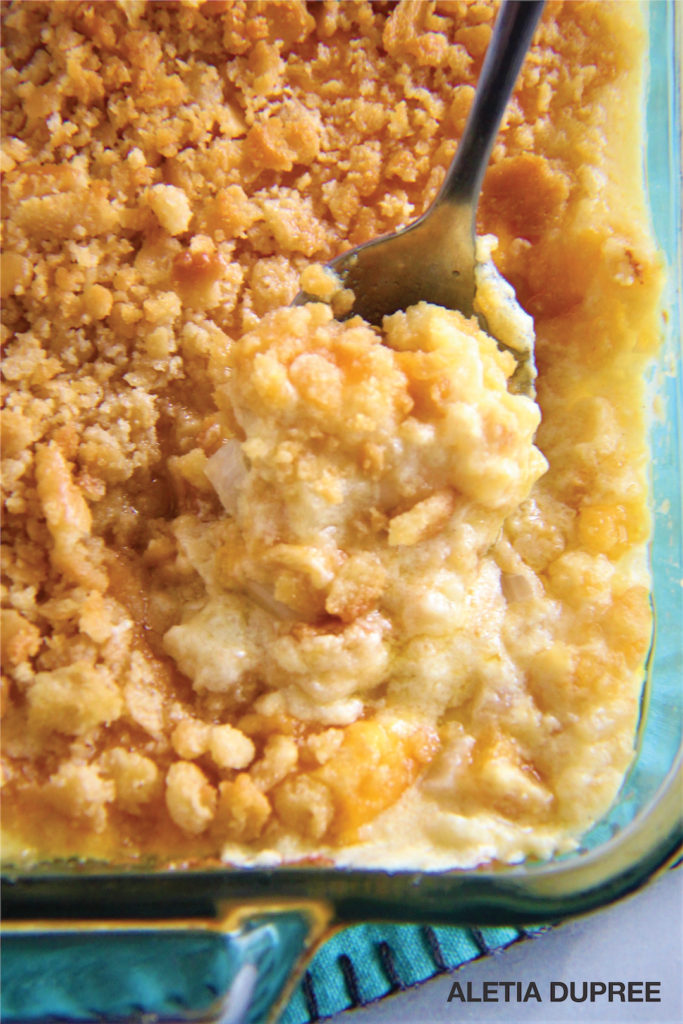 Be sure to check out more great  Southern recipes in my cookbook Deliciously Southern and follow me on Facebook and Instagram too!
Thank you so much for stopping by! I'll be back again soon with more delicious Southern recipes!
Enjoy!!
Aletia
Print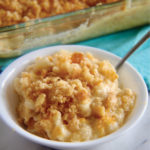 The Best Hash Brown Casserole
---
Author:

aletiadupree

Prep Time:

15 Minutes

Cook Time:

45 to 50 Minutes

Total Time:

-28262402.45 minute

Yield:

8 to 10 Servings

Category:

Casserole
Description
This Cheesy Hash Brown Potato Casserole is so delicious! It's my go-to dish when I want to please a crowd. It's perfect to take to potlucks, church suppers or it makes the most amazing side dish for any holiday meal.
---
Ingredients
 1 ½ cups chopped yellow sweet onion 

3/4 cup (1 ½  sticks) salted butter 

1 (16-ounce) container sour cream 

2 (10.75-ounce) cans condensed cream of chicken soup

1 (30-ounce) bag frozen cubed or (shredded) hash brown potatoes, thawed  

3 cups grated Cheddar cheese, divided

½ teaspoon salt

½ teaspoon white pepper 
Topping
3 cups crushed round buttery crackers such as Ritz's Crackers or 2 sleeves of crackers 

½ cup (1 stick) butter, melted
---
Instructions
Preheat the oven to 375 degrees. Spray a

13 x 9 x 2-inch casserole dish with a nonstick spray. Set aside. 

In a saucepan, saute onions with butter until onions are slightly tender but still crunchy.  About 2 minutes. 

In a large bowl, combine the sour cream, cream of chicken soup, and saute onions and butter. Add the thawed hash browns, 1 ½ cups of the Cheddar cheese, salt, and pepper. Mix well.

To make the topping, in a small bowl combine the crushed crackers and melted butter. Set aside. 

Spoon hash brown mixture into the prepared casserole dish. Cover the casserole with foil and bake in the preheated oven for 45 to 50 minutes. Casserole should be hot and bubbly. Remove from the oven and add the remaining 1 ½  cups of shredded cheese on top of the casserole. Sprinkle the Ritz's Cracker topping over cheese. Return to the oven (uncovered) and continue baking for 5 to 10 minutes or until the casserole is hot and bubbly and the topping is lightly browned. Let the casserole rest for about 5 to 10 minutes before serving. This also gives time for all the delicious flavors to settle in.
Notes
Do ahead/Freeze tip: This casserole can be made up 2 or 3 days ahead before cooking. Store in the refrigerator. Cooked or uncooked casserole will freeze for up to 2 months.