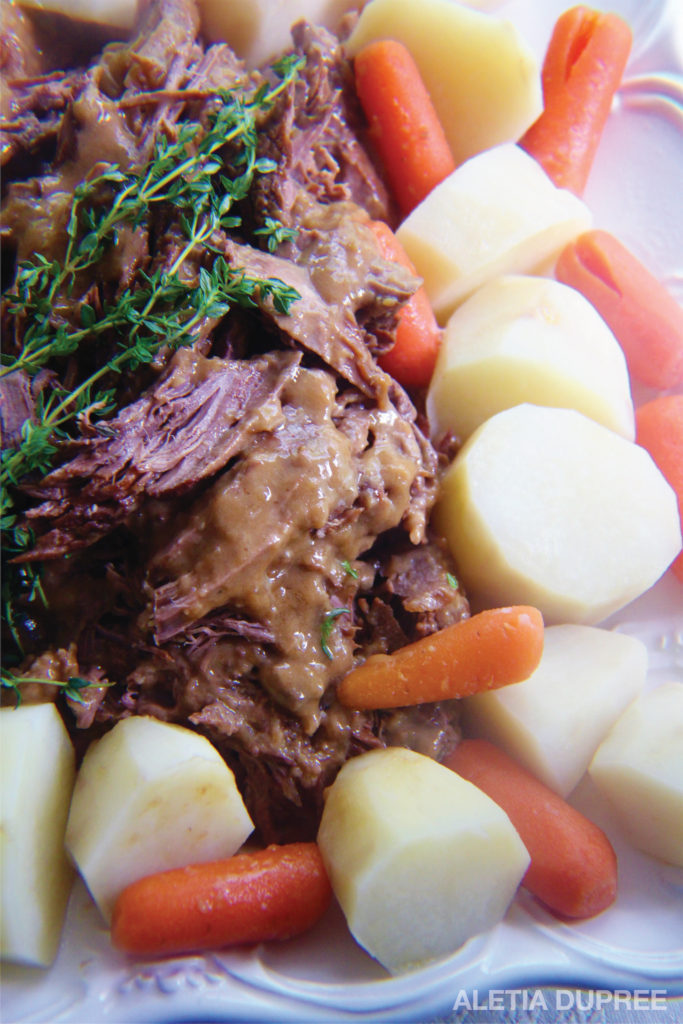 Every time I cook this pot roast, it brings back precious memories of my childhood Sundays.  After arriving home from church, we would be greeted with the mouth-watering smell of mama's pot roast cooking in the oven.
This past Sunday I cooked this pot roast and our house smelled like heaven! Pot roast is good to eat anytime, but there is just something special about Sunday's that makes pot roast taste even better.
This pot roast is extra tender and juicy.
The graving is amazingly good-rich with a slight taste of sweetness. The secret ingredient to the sweet taste and tenderness is the cola-cola.
Southerner's have had a long love affair with this delicious carbonated beverage and rightfully so. In the South we call Coca Cola "Coke".  We refer to all of our sodas as coke. You may hear someone say, "What kind of coke do you want"? Meaning, what kind of flavor of soda do you prefer. We put coke in just about everything from cakes, salads, ice cream floats to main dishes. I can't wait to share more of my favorite coke recipes with you soon!
The roast is super easy to make. You can cook it in the oven or crock pot. I'll tell you how to cook it both ways.
A sirloin tip beef roast is my favorite cut of meat for a pot roast, but a chuck roast makes a very delicious pot roast as well.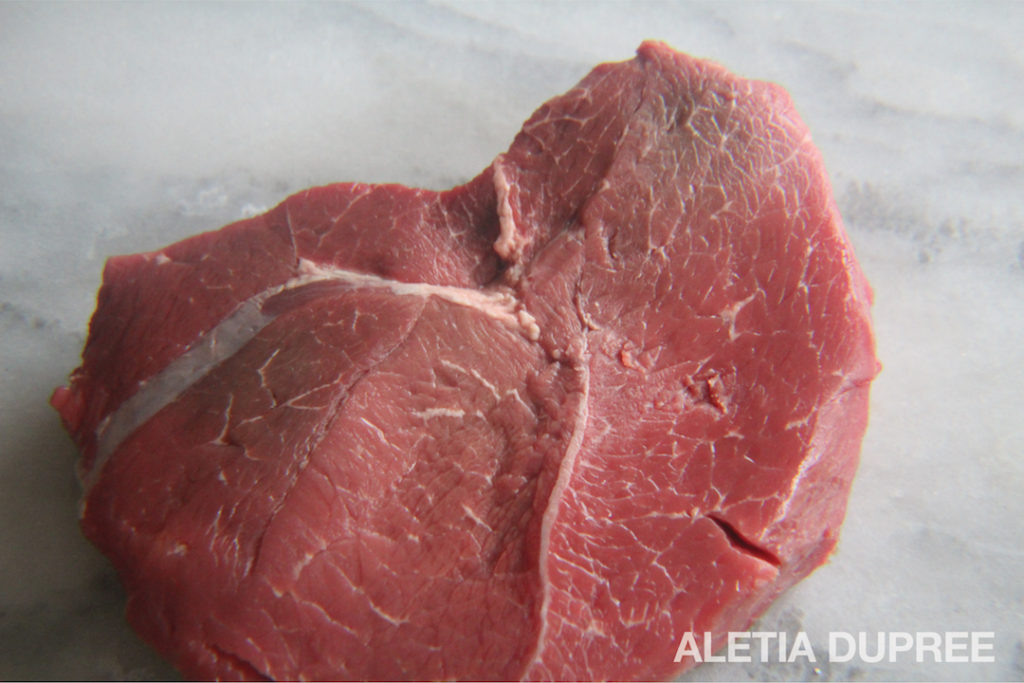 Here are some tips to making the best pot roast ever:  After rinsing the roast, pat it down dry with paper towels. Sprinkle with salt and pepper on both sides. Next coat the roast with self-rising flour. Be sure to coat the sides as well. Heat about ½ cup oil in a large skillet and place the roast in the hot oil and brown on both sides. This gives the roast a nice brown crusty crust.  Whether you cook your pot roast in a crock pot or the oven, be sure not to skip these two processes of dredging the meat in flour and browning it. Searing or browning the meat in a hot skillet with a little bit of oil brings out the flavors. Dredging the meat in flour before you brown it helps to thicken up your gravy.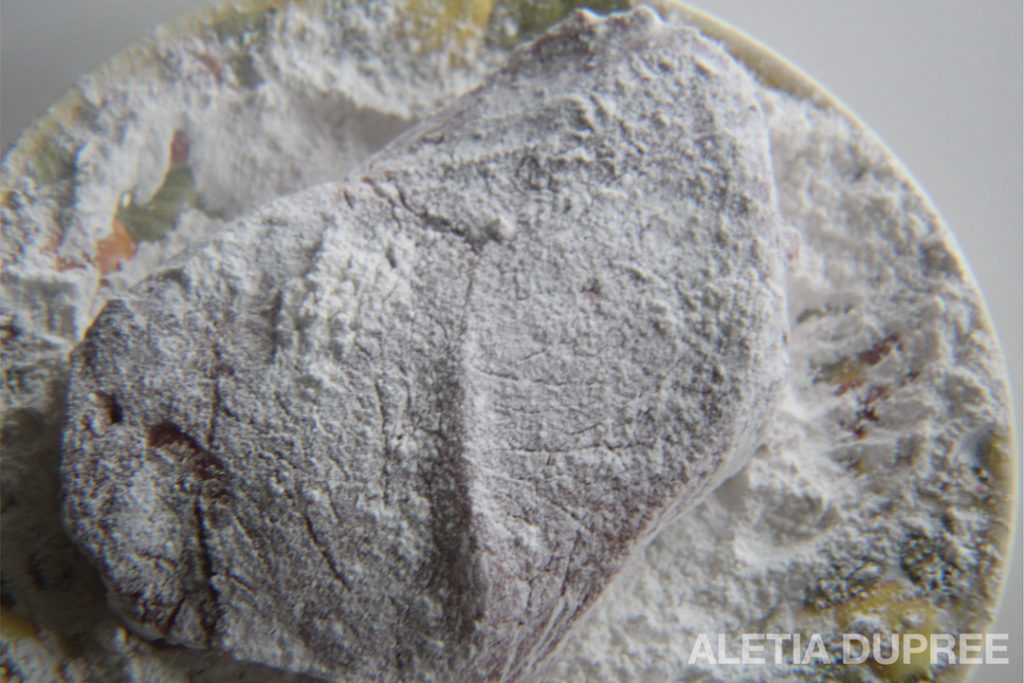 After browning the roast, you can place it in a crock pot and add the other ingredients except the vegetables. Add the vegetables about 3 hours later. Cook it on medium for about 6 to 8 hours or until fork tender. If you are going to serve our pot roast for Sunday lunch, put your roast in the crock pot before going to bed and let it cook all night.
For cooking it in the oven, place the roast in a large cooking bag or roaster pan.
A 3 to 4 pound roast will usually take 3 ½ to 4 hours to cook in the oven.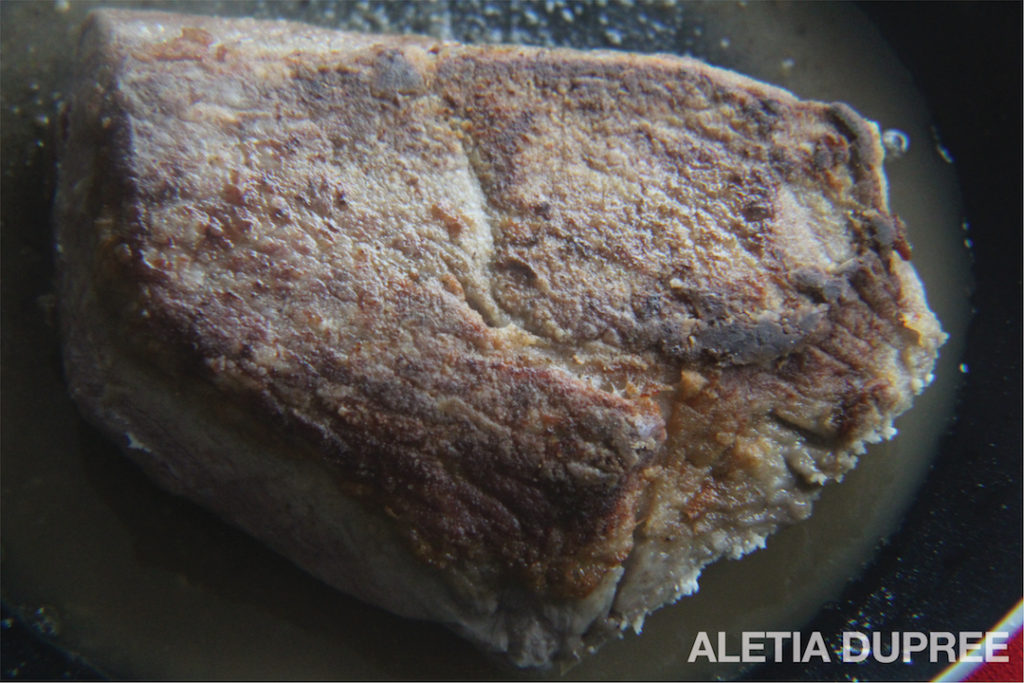 Mix cream of mushroom soup, one envelope of onion soup mix, water and coca-cola together and pour over roast.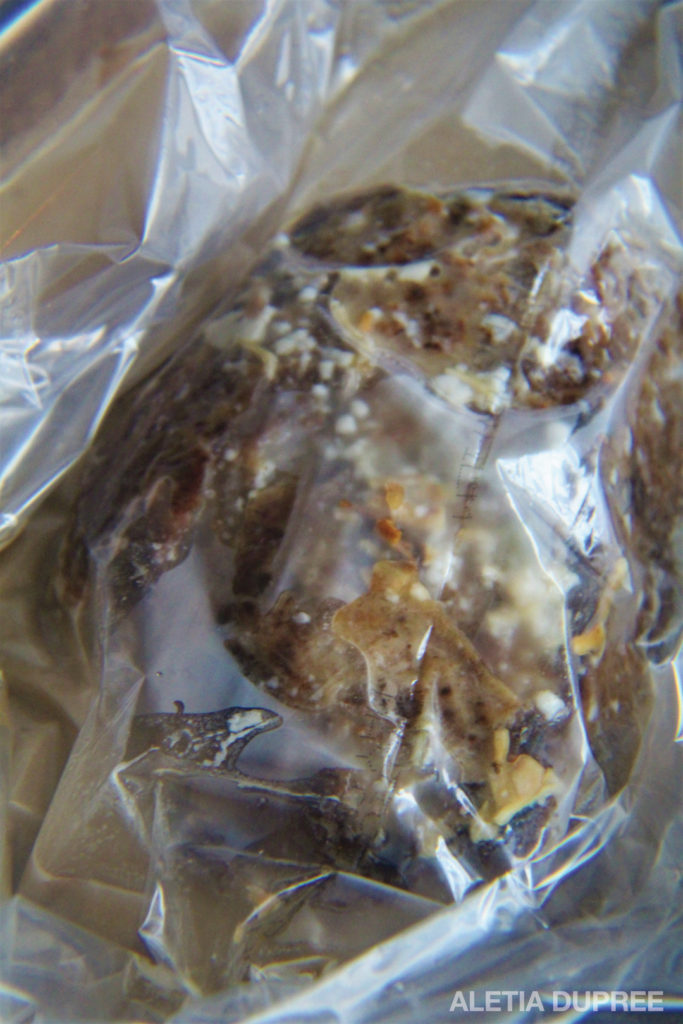 I like cooking my roast in an oven bag. Add your vegetables about half way into cooking your pot roast.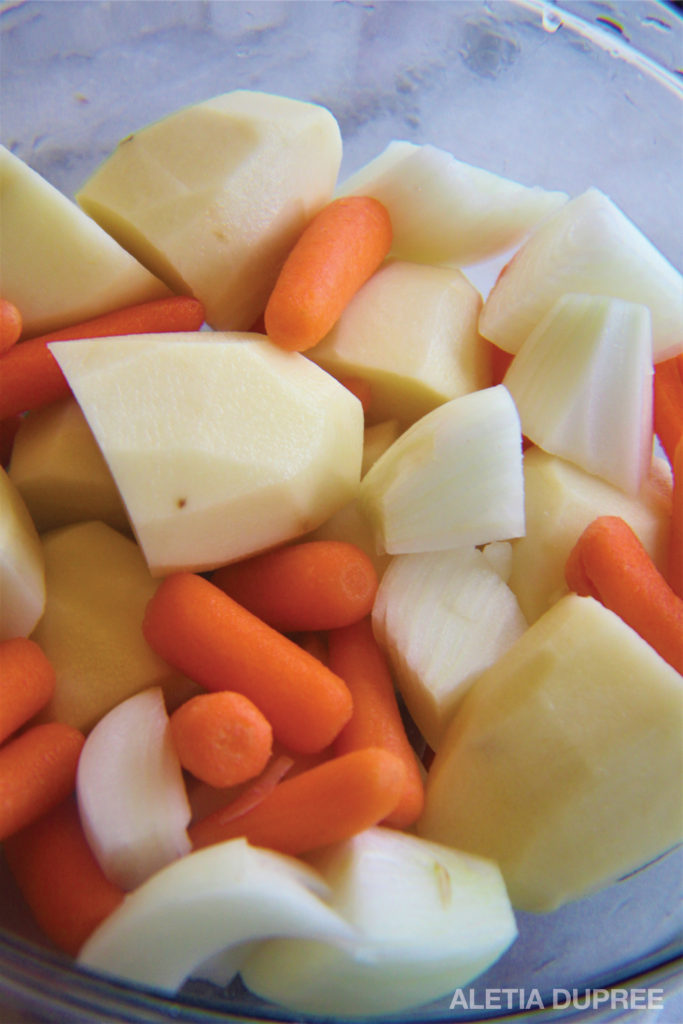 Left over pot roast makes the best open face sandwiches! Many times I will cook an extra roast just to have for sandwiches. What a special treat those sandwiches are!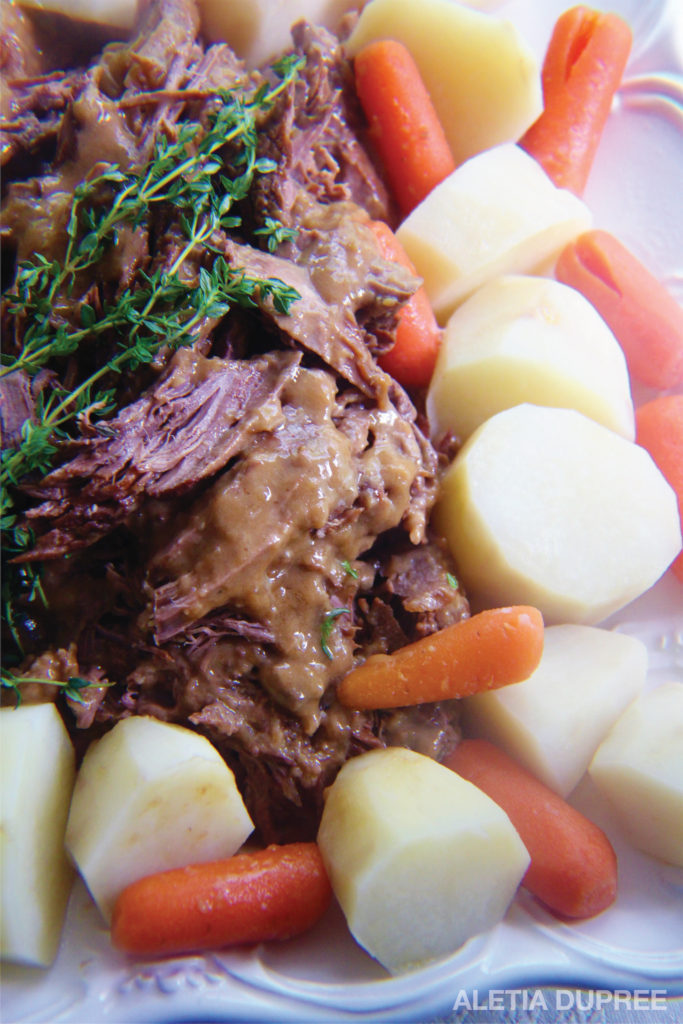 Print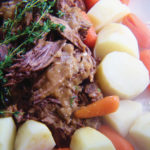 Coca-Cola "Sunday" Pot Roast
---
Author:

aletiadupree

Prep Time:

15 minutes

Cook Time:

3 ½ to 4 hours

Total Time:

-28262318.133333 minute

Yield:

6 to 8 servings
Ingredients
1 (3 to 4-pound) sirloin tip roast or chuck roast
Salt and pepper to taste
1 cup self-rising flour
½ cup vegetable oil
1 (10.75-ounce) can condensed cream of mushroom soup
1 envelope dry onion soup mix
2 cups water
1 (12-ounce) can cola-cola-favored carbonated beverage
2 large onions, quartered
5 medium-sized potatoes, peeled and cut into quarters
1 ½ cups baby carrots or 4 large carrots peeled and cut into 1-inch pieces
---
Instructions
Preheat the oven to 325 degrees F. Rinse roast and pat dry with paper towels. Sprinkle with salt and pepper on both sides of roast.
Dredge roast in flour, coating well on both sides and all around sides of meat.
Heat oil in a large heavy skillet. Place roast in hot oil. Brown on both sides.
Place a browning bag in a roasting pan and gently slide the brown meat into the browning bag.
Mix cream of mushroom soup, water, dry onion soup mix and Coca-Cola together. Pour cream of mushroom mixture over roast.
Bake roast in the preheated oven for 2 ½ hours. Remove from oven and add vegetables to roast. Return to oven and continue baking for an hour longer or until meat and vegetables are tender.
Notes
Do ahead tip/freezer:  Roast can be prepared a day before and stored in the refrigerator and Warmed up in the on low heat about 200 degrees F. or microwave. Cook roast will freeze up to 2 months. Thaw in the refrigerator overnight before warming.
Recipe tip:  Pot roast is great cooked in a crock pot or slow cooker. Place in crock pot after step 3. Pour the cream of mushroom soup mixture over meat and cook on medium heat for 6 to 8 hours. Add vegetables after about 3 hours.